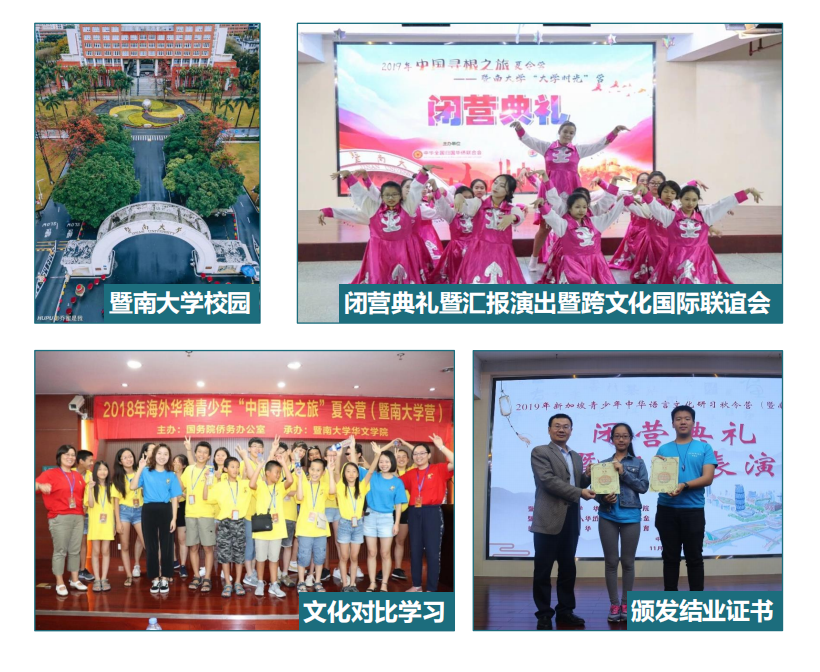 Travel Date: 18-27 November 2023 
Discover new cultures and build global citizenship values in this vacation camp designed specially for SG students.
Experience life at one of China's most prestigious universities and participate in unique cultural & language classes.
Step into the annals of China's magnificent history and admire firsthand its profound heritage and how Chinese culture has evolved over millennia. Experience the pragmatism, innovation and openness of LingNan (岭南) culture.
About the University
Founded in 1906 as Jinan Academy in Nanjing, Jinan University (JNU) is the first educational institution to be founded by the Chinese government, with the aim of democratizing access to education for all and strengthening ties with overseas Chinese groups. As the Paramount School of Overseas Chinese Students, JNU strives to uphold its motto of loyalty, sincerity, integrity and respect, while providing a quality base of education for overseas Chinese students (including those from Hong Kong, Macao & Taiwan). Today, JNU is one of the most highly selective universities in China, accepting only applicants from the top 5% of each year's National College Entrance Examination cohort.
This 12-day camp allows students to learn more about the Chinese language and come away with a deeper appreciation of nature, arts,music, literature, geography and culture. Special emphasis is placed on immersive teaching methods and promoting the joy of learning, enabling a strong foundation for future interactions in Chinese
For Student –  Please click here to find out the travel itinerary 
For Parent – Please click here to find out the travel itinerary 
---
If you have any questions, please don't hesitate to contact us at +65 9093 0056 or +65 8838 3169.